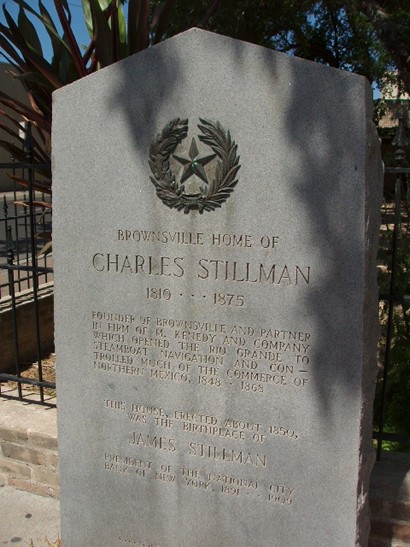 Last night, before the Chicago Bears massacred the Dallas Cowboys, my brother and I went to the H-E-B in San Juan to buy some groceries. We stopped at the Red Box, our first ever encounter with this video store replacing gizmo, and we rented Whit Stillman's
Damsels in Distress
. It's his first film in over 14 years, and as a fan of his quirky style, I was very excited to see the film. As expected, it was a pretty charming and witty film, with some very amusing episodes throughout the picture. Also, it featured a few similar themes to his previous films like
Barcelona.
However, the real reason I'm posting this isn't because of how much I liked the film (which I did), but because something caught my eye. Look at the background as Greta Gerwig walks by.
My brother and I instantly blurted out "Brownsville!" with amusement in our voices. This took me by surprise, it's not often you see references to the Valley in films. I started wondering and came to the assumption that maybe the set designer just threw that in the background since it fit the aesthetic of where they were at (a country dance club). But this morning, the thought still lingered in my mind so I figured I would Google "Whit Stillman" and "Brownsville" just to see if anything came up. An interesting
interview
with Whit Stillman published by the Austin Chronicle (April 27, 2012) gave me the answer I was looking for.
Unruffled, elegant, and engaging as the reputation that precedes him, Stillman seems to have inexhaustible reserves of quality anecdotes. Who knew, for instance, that his great-great-grandfather, the sea captain and entrepreneur Charles Stillman, founded the city of Brownsville in 1848? Charles, or "Don Carlos," had interests in land, banks, railroads, and shipping in South Texas. One of his partners was Richard King of King Ranch. "Unfortunately, I think they sold the last of their land to King right before the oil boom, at ten cents an acre or something," the filmmaker said.
I'm been a Stillman fan since I was 18 years old (now I'm 26), and I never even knew this. What an awesome piece of history. To learn more about Charles Stillman, you can read his
Wikipedia
, this
entry
at "The Handbook of Texas Online", and this
page
at "Children of Charles Stillman" website. Since Greta Gerwig's character in the film loves clichés, I figured I'd end this piece with one: "you learn something new everyday".